Carl Wadsworth Tobey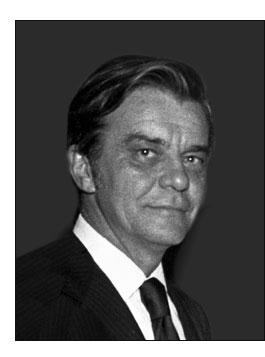 Carl Wadsworth Tobey, a publishing pioneer at Dell Publishing in the earliest days of paperback books, died on July 14, 2012, in Savannah, GA. He was 88 and had lived in Savannah for 25 years.


Mr. Tobey started at Dell in 1946 as a Boston-area salesman. He became a Regional Director, then moved to Manhattan in 1959 to become Vice President of Sales. He was named Executive Vice President in 1970 and became President in 1976 when the company was sold to Doubleday & Company. He became Chairman of the Board in 1980 and retired two years later.


Mr. Tobey was born in Meriden, CT in 1923. He attended high school in North Quincy, MA and the Merchant Marine Academy at Kings Point at the start of World War II. He served as an officer on merchant ships in the north Atlantic and Pacific throughout the War.


His arrival at Dell's New York offices coincided with the decline of pulp magazines and comic books and the rise of paperbacks as the core of the company's business. Tobey was a champion of the new format. He was also instrumental in the growth of Dell's hardcover, original publishing which included the works from writers as varied as Kurt Vonnegut, James Baldwin, Eldrige Cleaver, James Clavell, Bernard Malamud, Belva Plain and Danielle Steel. Paperback bestsellers that were even more critical to the company's success included work by Irwin Shaw, James Jones and the better-known, if less-renowned Peyton Place, The Happy Hooker and The Sensuous Woman.


His management skills and deeply intuitive approach to publishing distinguished him among his peers throughout the 70s and 80s. He combined the feet-on-the-ground experience of a salesman with the literary acumen of an editor.


He was also an avid gardener, ping pong player extraordinaire and knew his way around a dance floor.


Mr. Tobey's wife, Charlotte Butterworth Tobey, died in 2007. They were married for 62 years. He is survived by his daughter, Cheryl Tobey, her husband, Anthony Monopoli and two sons, Peter and Eric Tobey. Mr. Tobey had 9 grandchildren and two great-grandchildren.


In reflecting on his career in recent years, Mr. Tobey remarked, "I was good at it. I enjoyed it. But don't forget, I was the man who passed on The Godfather."